Man oh Man....The Rocket Man Is Back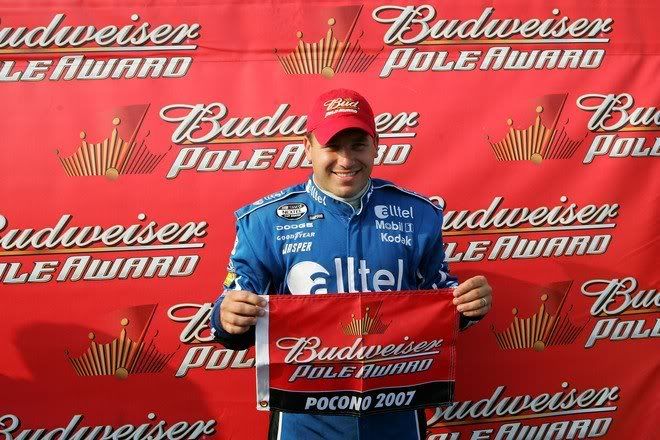 Ryan Newman once again has grabbed a pole position. This time it is for the Pocono 500 at the Pocono Raceway.

This makes it Newman's 4th pole for the season although he is still winless.

Newman had a time of 170.062 / 52.922.

He was almost a quarter of a second faster than the second place qualifier Denny Hamlin who swept the 2006 season at Pocono.

LINE UP
Good luck to Ryan Newman and his #12 Alltel Dodge Team!!